February 23 - March 22, 2020
Several years ago I was walking across G

leisdreieck

in summertime Berlin with a painting in hand, uncovered, made between the writing and editing. The park was scattered with people and framed by the quick buildings of Potsdamer Platz, a moment when the skyline opens up in this wide city. It was kind of a performance to be carrying that canvas with its marks that extended to the fabric I was wearing. I felt altered by it, and the unexpected display of a work in transit, unannounced. 
This got me thinking about Adrian Piper's formative action: those images of her walking down Broadway, Manhattan, wearing white paint and with the sign "Wet Paint", part of her "Catalysis" series. It marks a moment in her practice when she is transitioning from a minimalist interest in the grid to her conceptual take on the art object as a body that challenges positions of the subject and the subjected. She was becoming politicized. 
Over this unusually mild winter I have been reading Hannah Arendt's ideas on the vita activa—her political writing seems more relevant than ever. One of her thoughts that sticks like a painted gesture is how she outlines the human conditions of labor, work, and action as having collapsed to such a degree of efficiency that the vitality of each has become diluted, a fading humanity. She also wrote about the active life of thought. Our responsibility to be plural.
On the invitation to show my paintings, those that I live with, rarely seen, I was prompted to consider how they connect to my other work and tasks. They are similar to textiles—materially interested, foregrounded backgrounds, textural. They were also made while thinking about the dimensions of being human, of painting.
Paolo Thorsen-Nagel


Transparent Things


October 12 - November 10, 2019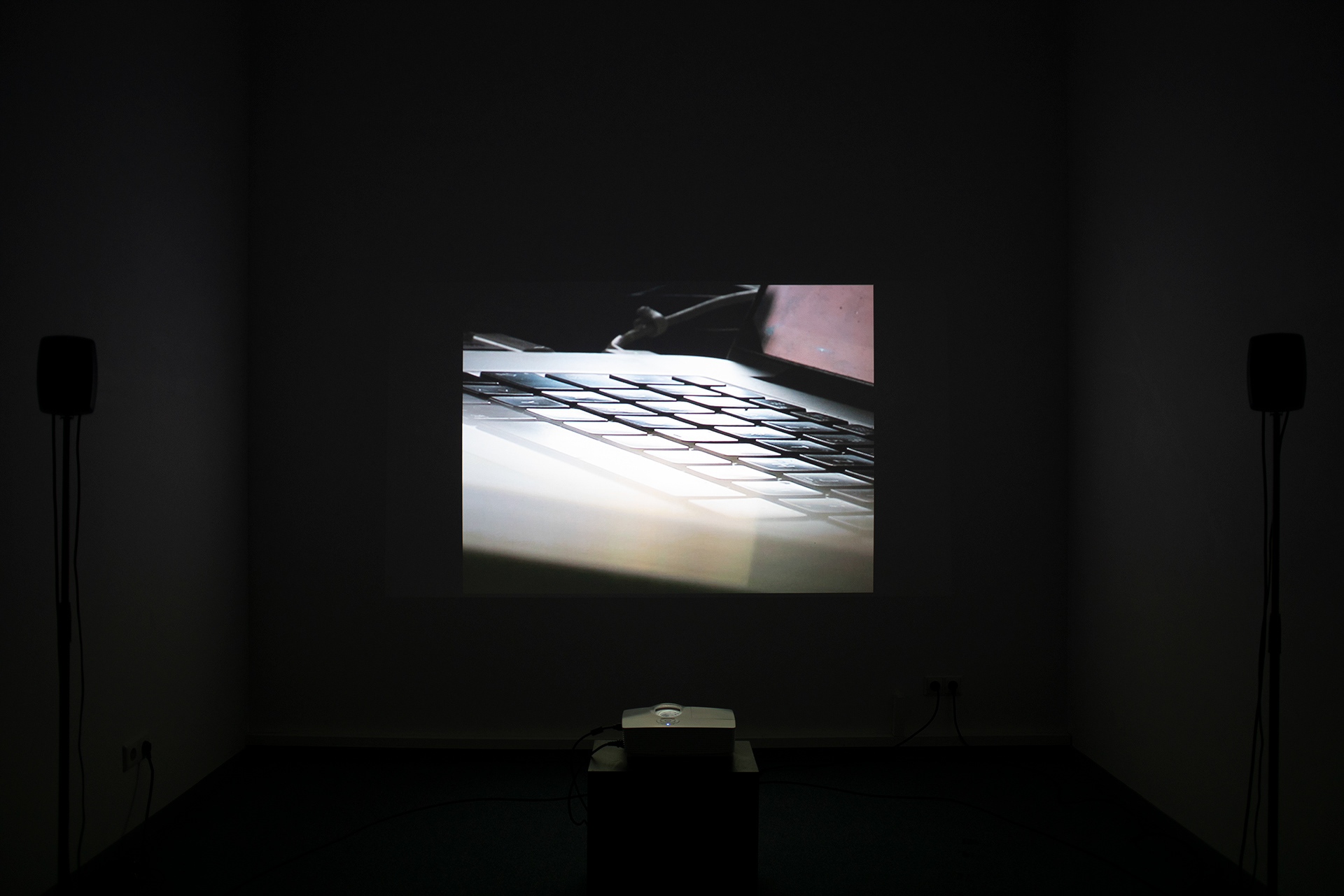 Interviews 1-4, 2019
Video, 34 minutes
featuring: Boaz Levin, Ruth Noack, Laura Preston, Mark Soo
Marta Riniker-Radich


Shredding Paper
Motto: Hard work and persistence will get you anything in the world you want. 
Peak fitness took me 5 to 10 years to achieve. When you've got a job to do, you've got to do it well. My body had been sculpted to the proportions of Michelangelo's David. Muscle atop bone atop muscle was singled out, torn, stretched, rebuilt and later; sculpted. Zero per cent body fat, a thousand crunches a morning as I endured chronic pain. My reflection - a perfection that man had made. I had made that man. 
At year 11, I signed up for a marathon and began relentless training. I could take the punishment. I hadn't a renegades bone in my body. My reflection was a sufficient powerbutton. Fooling around wasn't something I was into. Seriously, was and remains the only way I take things. I hired a personal trainer who also served as an alarm clock, fuck boy and occasional driver. I am not into men. Nature hath its call as they say. 
His motto: Be liked and you will never want. I always thought that that was the most preposterous thing I had ever heard. 
I nailed the marathon to the wall. I crossed the finish line with a personal best. Upon completion, I immediately changed into clean, dry clothes. I replaced my running vest with a cotton t-shirt and switched my shorts for some soft joggers. I peeled off my socks, untied the careful knots in the laces of my running shoes and eased into some slides. I kept moving, paced and reached for some snacks: bananas, a cream cheese bagel. Peeling back the bananas skin, I took pause.
I heard a disturbing sound. I heard the sound of a tambourine. I extended my ocular focus, somewhere, was some incessant jingle-jangling. Appearing as if from nowhere a person wrapped my shoulders in a foil blanket "that's the jingle jangle of a thousand lost souls". Sharks smell the blood that you're bleeding. I really try my hardest not to listen to everything people say. Before the welcome disappearance of this creep I responded to their statement with a grimace. I could not locate the tambourines player. Long days and lonely nights would surely be the only motivation for one to pick up a goddamned tambourine?
It was a short enough walk and so I returned home. I was eager to take stock, still that tambourine. It persisted. Upon completing my ablutions, I continued with my skin care routine in the bedroom - applying various deep moisturisers, oils and eaus to the necessitous parts of my body. Eventually, I slid back into my supportive slides and took the elevator to the rooftop bar. Our reliable tender places my 'usual', moments upon my taking my pew. Much to my surprise the man sipping on a Ono Champagne cocktail next to me was Jim Carrey the actor and comedian.
A fascinating discussion ensued "can you hear that?" - the tambourine, he could not; and upon finishing my Sapphire Martini he explained "You know, your friends will quit treating you like a guest if you thought about success differently; when personal meaning in this cheer leader society, lies in success; then failure threatens identity itself."
I bid the man a good night and retired.
His motto: You're nobody 'til somebody loves you.
A dead Jim Carrey is better than anyone else living.
A well-placed seat in the elevator allowed me to sit for a moment and inspect the itching sensation in my feet. Resting my right foot on my left knee, my index finger extended to my large toe nail and the hard curved surface glided off my digit. Got no human grace, not no more. I pushed, peeled, extracted each nail from my toes as people entered and exited the elevator. I gazed at my raw stumps. Yellow plasma oozing from them, my mouth flooded so I decided to seek out another cocktail. This deserved celebrating.
Nature abhors normality. You can't turn your back on nature or nature will turn her back on you! I had not lived a goddamned day in my life until I prized my manicured toe nails off my plucked toes. I left them on the elevator floor. Confetti. We all know and accept that a beginning is a very delicate time. Know then, that by my estimation this was the moment the casting off began. The next morning, the sound of the tambourine conquered the sounds of my alarm clock.
He soon became known as "the Husk". By his own admission, indeed by his own volition. The Husk decided that -
Motto: whatever doesn't kill you simply makes you stranger.
Mere days upon removing his toenails in the elevator, his toes were gone. Bolt cutters. He walked on stumps and folded his socks over the bridge which had once sprouted the only addendum he took any sexual gratification from having touched. Sucked. It was a slope, it is often referred to as a "Snowball Effect" - the nails took the toes which took the legs. He did not "need" them, or so he proclaimed. His lips grew exponentially as he bought self-administering botox kits, and sang his way through the botch job, barely remaining silent. As if he were singing along to something. "You'll soon know what life that I'm livin'." Confined to his wheelchair, clearly the 'something' intensified, or he could no longer stand the voice of his Carer. As though completing a garnish, he peppered broken glass into a funnel directly into his ear. It was cut off, and he found someone in the Yellow Pages willing to cast it in crystal clear resin and he wore it around his neck. He was never so good at listening. His enduring visitor was his old personal trainer whose
Motto was: The perfect machine is the one with the fewest parts.
An exhibition including all artists currently working at Kiefholzstraße 401/402
Andrew J Burford, Richard Frater, Friedemann Heckel, Joe Hoyt, Cameron Irving, Mirak Jamal, Nuri Koerfer, Zac Langdon-Pole, Raphael E. Linsi, Sam ML, Pakui Hardware, Tamen Perez, Max Ruf, Richard Sides, Anne de Vries, Angharad Williams​​​​​​​
Miguel Cunha, Stephan Dillemuth, Alisa Heil, Silvestre Pestana 
 Ramaya Tegegne 


That someone else has underlined


 May 16 - June 13, 2015
1. The men of old were born like the wild beasts, in woods, caves, and groves, and lived on savage fare. As time went on, the thickly crowded trees in a certain place, tossed by storms and winds, and rubbing their branches against one another, caught fire, and so the inhabitants of the place were put to flight, being terrified by the furious flame. After it subsided, they drew near, and observing that they were very comfortable standing before the warm fire, they put on logs and, while thus keeping it alive, brought up other people to it, showing them by signs how much comfort they got from it. In that gathering of men, at a time when utterance of sound was purely individual, from daily habits they fixed upon articulate words just as these had happened to come; then, from indicating by name things in common use, the result was that in this chance way they began to talk, and thus originated conversation with one another.
2. Therefore it was the discovery of fire that originally gave rise to the coming together of men, to the deliberative assembly, and to social intercourse. And so, as they kept coming together in greater numbers into one place, finding themselves naturally gifted beyond the other animals in not being obliged to walk with faces to the ground, but upright and gazing upon the splendour of the starry firmament, and also in being able to do with ease whatever they chose with their hands and fingers, they began in that first assembly to construct shelters. Some made them of green boughs, others dug caves on mountain sides, and some, in imitation of the nests of swallows and the way they built, made places of refuge out of mud and twigs. Next, by observing the shelters of others and adding new details to their own inceptions, they constructed better and better kinds of huts as time went on. [...]
-Vitruvius, Ten Books on Architecture
A umfasst den Hals von G, so dass – die linke Hand von hinten kommend –, sich Zeige- und Mittelfinger über den Halsmuskel nach vorne auf das Schlüsselbein legen. Ringfinger und Kleiner Finger ruhen auf dem Schulterblatt. Der Daumen liegt nach oben gerichtet in der Mitte des Halses von G. Weiter und die Umwelt zieht sich zusammen. Es rücken Realität, Phantasma, Wünsche, Wahrnehmungen in einer Art Brei ins assoziativ gelockerte Bewusstsein. Die Realität spielt sich im Rechten Winkel ab. Das Echte, das Wahre, das Wirkliche beschreibt sich für ihn (sie) in diesen Neunzig Grad – begibt er sich (begeben sie sich), meist aus Vernunft, manchmal aus Zwang – auf Hundertachtzig und verlässt (verlassen) somit alles um ihn (sich) herum.
Der rechte Arm, um 90° verdreht und nach schräg hinten ausgestreckt, verdeckt die Augen von J, wobei der Daumen unter die Nase geklemmt ist. (Perspektiven hinter geschlossenen Augen sind zwar aufrecht, trotzdem liegt er (liegen sie)! Nichts scheint wie es war, Staccato-haft prasseln Assoziationen auf ihn (sie) ein, realer als die Realität, trotz ihres zerebralen Ursprungs.)
Ist das Rot das ich vor meinem inneren Auge sehe, das selbe Rot das auch mein gegenüber sieht. Nicht im Sinne einer inneren Repräsentanz, wie sie durch Emotionskopplung entsteht, sondern die Frage "Was wäre wenn mein Rot, eventuell das Gelb meines Gegenübers ist." 
Aus kleinen, rechteckigen Fetzen, keiner größer als 5 x 5 Zentimeter ist der Mantel J's zusammengenäht. Die gebückte Haltung lässt den Saum am Boden schleifen, der durch Schmutz und Staub grün verfärbt ist. G greift mit der linken Hand an das Revers J's, die ballt sich dabei zur Faust. In dem kurzen und seligen Moment der Erkenntnis und des Triumphs, breitet sich etwas aus wie ein Tropfen Tinte im Wasserglas. Weshalb hat er (haben sie) Erkenntnis – Woher kommt es, dass alles neubewertet wird! Der Tropfen Tinte erweist sich als der Zweifel – die Erkenntnis des Falschen! Dieser Tropfen war nur die Ankündigung des Regens. Der Triumph wandelt sich in eine soghafte, rasende und wie eine Feuersbrunst vernichtende Erkenntnis des Fehlers! Aus dem Göttlichen wird Scham! Die Gruppe bewegt sich in Richtung Rand; dort angekommen bleiben sie stehen, winken.
Aaron Ritschard


A cut and what it might
Folds curled back and around and crystallized and reproduced. Things were, but they had no use.
Its intricate design, its plotted landscape. Things have no use here. Only organs that spit and spill and return to a point. Here, where contact began: actors, agents, covert, colluding, without expectations, only undersided drives.
This body reads from the inside. A slip of woven thread, a skin for exchanges and fluids, congealed, forgotten, delivered. Encrusted, projection, release, expulsion, collision, escape.
Even the tiniest hairs you see scattered all over. Broke, here, and ruptured, here, and with a lilting drawl and a lipid return to the inside.
Armless legless headless, at a gross steel limb without a kink in its tailored sweet undulating crystalline surface. Sound erupted, drained to a schrill.
They know it in their guts and in their raw, ruined spirits and they love it. Idols swirl and plummet, erupt, die gold, a death inside all of us, rotten inside, just like we were born, rotten inside. When you exit the map you fall and a tone bubbles up, and you can run through and under rocks and lakes and land. There is no bottom either. Its a viewpoint, a perversion.
And because you know it your language trickles down the back of your throat, headed back in, in a dire refusal to escape for fear of an effect that couldnt be calculated, only threatening. Never promising, only calculated. There are reasons, but that model was used by dead men who had only numbers, communication as an equation, a test, who failed. 
No markings on its front, and what about its rippled steel and brilliant backside? Who knew what smells grew in its guts?
A slick speck, tetanous pricks.
These shattered couplings grew out of nothing and will die in the dirt a messy spoil at your toes. These things arent straight, they never were. Trickles of water that have seaped low below the spongy surface to sputter up again through fleshy mesh latticework spongy sun-soaked, life-giving soil. Wiped, stained, and bloody on your blood-filled hands.
Fragments stuck in the ground with afterthoughts with eyes bearing back down and through. Cutting deep, leaving two marks, leaving only confusion behind and wet dreams of a touch or the smell of a body that touched back and you could touch it, and it made an imprint.
Did it look familiar? Smog-filled spit. But to get away from all that for a day, and the whole time who and what were there, you know it. Of course.
Turning in, never, slow. And if you saw it from underneath? You cost nothing, and you surprised me once, then you were nothing to me. To somebody else?
I think about that place and that time, and when i look here i feel nothing. Model me a dream and my head will crave a sense, give it to me, make an impression, print.
Placed there in the background, for a purpose so obvious. But slowly? Then what? Slowly. Then what.
Peel back into it, and it was already growing inside.
Grow and grow and grow and holes form, filled then read.
The Bicycle Thief


 Nov 22 - Dec 21, 2014
It all started when a friend of mine was working at a company that bought a large bike whole-seller. They had a sale of what was left in stock, and I bought lots of parts super cheap. I sold most of it on Ebay, and usually made three or four times what I had payed. I often placed ads for 10 or 15 items a week, always ending on a sunday night. The prices often skyrocketed during the last minute or so, sometimes doubling during the last 30 seconds. Of course I had to do a little bit of research, and after all the parts were gone, I still knew which parts had high demand, what manufacturer, what frames, cranks, brakes and so on...
At that time I also had a race bike. A beautiful Italian frame, with all Campagnolo parts. I began working with a Bosnian guy, who made household liquidations and occasionally got race bikes. I bought all of them, usually for around 40 or 50 Euro, and then sold them for around 200. After a while he brought less and less, also because in Bosnia, Serbia or Kosovo these bicycles are quite rare and he got much more there then I paid him. I stole the first bike in front of Humboldt University, it had been locked with a u-lock against a pole, but the clamp of the lock wasn't tight enough for the head of the pole. I lifted it up and rode away. In the beginning I was very nervous and could only take bikes that were either simply not locked or had a cheap lock that could be opened with pliers and a hand saw. Afterwards I would repaint the frames and place an ad on ebay.kleinanzeigen. But people didn't really like repainted frames, they asked why it had been repainted, and they generally preferred to have the original designs. So I started to dissect the bicycles and to rearrange the parts, so that it would seem like a different bike. That was a lot of work, and a mess. Two or three such dissected frames, the wheels, all the parts, everything dirty and smeary laying around the floor of my tiny apartment. At that point I started to ask myself why I was doing this. Sure, it was paid a little bit better then my writing, but it was just as stressful and you had to get your hands dirty. I kept wondering why I did it: go out at night, look for a bike, casually pass by it, return a little later, start working on the lock, hide behind a parking car, struggle with it some more, and finally ride home upon my prey.
At this point I had long sold my own bicycle and only kept a crappy old pair, ones which I could leave everywhere without worrying about them. I had lost interest, but kept stealing, even though the financial revenue became less and less clear.
At first, I didn't really think about it. But once the bicycles required more and more work, it dawned on me. I started not cut the locks, that were super solid and resilient towards my tools, but the tubing, that was relatively thin and easy to cut. Later I had to repair the frames, find a slightly thinner tube, glue it in, spackle the repaired spot and finally repaint. Additionally I had to change all the conspicuous parts which rendered the bike easily recognizable. This all accumulated to so much work, it made no sense in respect to what I sold them for. First, all the work on the bicycle, and then the selling part. Placing an ad, waiting for responses. Never posting your phone number, only email. Having a fake email and a fake phone that you only use for this. Checking the queries for suspicious terminology, Can you send more images? Why do you sell it? Where did you get it? When I finally met them, I had to be ready to give them a discount. I didn't want to keep up the ad any longer, didn't want to meet more people. Sell it, leave the scene, turn of the phone. Sometimes it took only minutes before they started writing or calling, they had taken of a sticker I had used to cover up a cut in the frame or spotted a defunct gear shifter. Some simply want to give it back as if they had bought something in a shop. All in all it was stressful, but I didn't feel bad about it. I realized I stole these bikes for other reasons then money. I frequently felt at odds with my actions and what I hated most was when I realized I had done things people like I would do, people of my kind, with a similar background, the same class. When I knew I could be read like an open book. I´m sure there were many incidents, but racebikes became the perfect model for it. They became emblematic of everything I was embarrassed about.
I couldn't forgive myself that I had once been enthusiastic about them. That I knew the different lines the different companies had, which ones were the high-end lines and what the difference between a Columbus SL and SLX tubing was. To me they were the temptation I couldn't resist, and it was so easy to tell. They were the default trap for people like me. I knew they were only one part in an image of pathetic ideas, but they were the part I had fallen for. And there was something additional: Once I had started stealing, a certain pattern of behavior had entered my life. When I was in the city, I would constantly check for bikes. Scan each one that was a potential target for the way it was secured, and then gauge whether it made sense to come back. This program was always running, constantly part of me while in public space, difficult to blanket. I had conditioned myself to this, a self-trained Pavlov`s Dog. Stealing these bicycles was my revenge. The people I sold the bikes to were the same I stole them from; students, young academics, start-up employees, with MacBooks and COS pullovers. They had Kryptonite locks for their bicycles and carried them back in their belt like a gun. I loved cutting the thin, triple-butted tubing, leaving the indestructible Kryptonite senselessly hanging from the fence. 
I also continued to buy bikes or parts every now and then, if there was an occassion that came in handy; once, as I had a lot a spare parts, I bought a frame hipsters would love. A pink/white Italian frame, lots of chrome and tacky 90ies design. I put an ad on ebay.kleinanzeigen and a guy from Bratislava bought it. He transferred the money, but in the meantime I had already sold it to someone in Berlin. I could have simply left it there and not ship this guy anything, probably he couldn't have done much. The parcel got lost, sorry. But I was worried that he could ask the bank to transfer the money back or anything, if it was only a week or two later. I wanted to ship something that would never arrive. I got an empty iPad Air box, put some scrap metal in and shrink-wrapped it again with a fan. Then I put an address sticker directly on the shrunk foil and shipped it to an address I had made up in Košice, Slovakia. I was almost sure it wouldn't return. Of course the guy in Bratislava got nervous as the bike didn't arrive, wrote emails, wanted tracking numbers. I told him they had lost the parcel, but only after 30 days it would officially be declared lost. I thought the parcel was ensured with 500 Euros, but when I called after 30 days, they requested more time to ask back "their Slovakian partner". A week later they agreed that it presumably was lost, but then they sent a form and requested a copy of the invoice. I had to go to Mediamarkt and actually buy an iPad, and then photoshop a different date on the invoice. That made me really nervous, as there were all these details on the invoice, phone numbers, etc... what if they called Mediamarkt? I was not only afraid they wouldn't give me the money, but also of a report to the police.
In the meantime, the guy in Slovakia became more and more impatient, and also less friendly. At first, I thought I would transfer his money back after I had been refunded by the shipping company, but then I thought I should deduct something for all the phone-calls that I made in order to speed up the proceedings in their bureaucracy. In the end I decided I wouldn't give him anything. Juraj K., graduate from Slovak Technical University in Bratislava, engineer at this young, ambitious company. He had bragged about his 20 bikes he had bought from all over Europe, "something like this had never happened", he was embarrassing, with his short hair and the full beard.
Today the money from the company arrived. I blocked Juraj K. in my mail account. I know I have to stop this.
in collaboration with Pedro Wirz​
Performance without audience
Summer Residency

  
In collaboration with the Art Institute, FHNW Academy of Art and Design Basel
Residents: Gil Pellaton and Cassidy Toner
Jun/Jul, 2017
The Journeywomen (and -men)
The history of residency programs is as long as the history of the artistic practice itself, since it is a notion that embodies the need of being with, being with the patrons, with other artist fellows, but also it names the need to stay and go again, the need of presence and communication. Ideas are as physical as the people that carry them in their minds and need to meet other ideas. They need as much of the formal frames to get shaped, to get strong as the informal days of laziness and nights of talk, and other things. But I would say that also the residencies are changing a lot, of at least, it is so for us, at the Art Institute in Basel. If in the 1990s, an enourmous wave of new residency initiatives proliferated, no longer confined to the western world but spread all over the globe: from Brazil to Taiwan, from Estonia to Cameroon, from Japan to Vietnam, now the circumstances are challenging for those residential art centres. They are as important as they were, but we are also searching for another type of residency, one that no longer relies in these established circuits, but in other artists sharing their studios, their homes, their friends, their mental and working spaces, their fears, even, their problems to pay the rents with us. Imagine: it is a little bit like the medical residencies. If you think of the studios of those artists you care for and trust as a hospital -just to stretch this image- the idea is to send some young artists where these practicing artists already gained and experience of the place, like sending young surgeons to work with experienced ones. But, we can also look at residencies as birds would, for example.  If a studio is a nest, that means not only a "space", but some marked matter which aim is to keep you warm, anchored, then it makes perfect sense to invite younger artists to those places, since this same temperature may help them to do their work while getting the place into them, like a positive contamination… In other words, presence is indispensable for making art. 

–Chus Martinez
Rainer Ganahl
Manhattan Marxism / Wool Works / Exploitation
Strange Teaching / Wool Works / Exploitation
Apr 13 - May 14, 2017
In this exhibition, Rainer Ganahl combines his projects Manhattan Marxism and Strange Teaching, emphasizing the aspect of exploitation. 

Ganahl, a professor of fine art, calls his art education Strange Teaching, an educational extravaganza, and invites his and other teachers' students to participate in his art endeavors.  A variety of strange teaching projects that have so far taken place include squatting in a dilapidated department store in Leipzig, a lecture and studio visit marathon in New York City, and now a sweat shop production here in Porto. To learn more about Strange Teaching Porto click here.

Manhattan Marxism has previously taken place at Kunstmuseum Lichtenstein (2012), White Columns, New York (2013), and De Vleshaal, Middelburg (2014). Ganahl is interested in Karl Marx as a theoretician and as a metaphor for a more just world. He is interested in convivial spaces to be shared with others. 

His guiding idea for the Porto edition of Manhattan Marxism consists of working with wool in a preindustrial way. The students spin, make felt and produce works from scratch that compare and compete with five machine-knitted pieces that are made possible with the help of STOLLs knitting computers. The work process is documented and quantified. Thus, it is meant to raise consciousness about the manifold complicated hidden production processes that enter the consumer products we purchase at department stores for little money. Like a Do It Yourself (Marxian) superstructure, a series of guest lectures with visiting local and international artists and critics, as well a presentation by the participating students, accompany the hard and restless labor of the unpaid work program. 

Ganahl's exhibition is complemented with a separate show of works by the selection of students from the  AbK-Stuttgart and FBAU Porto who volunteered to be "exploited" by the artist. 

Participating students: Marta Arcanio, Juliana Boller, Carmen Velert Castellanos, Josephine Ducat, Leila Dendic, Elmar Mellert, Ruxin Lui, Grecia Paola, Soraia Pinheiro, Gil Raro, Clara Silva, Rintaro Takahashi.

Thanks to the participating institutions in Stuttgart and Porto, and to the local coordinator Rute Rosas. Thanks also to STOLL, Reutlingen.
Joëlle Laederach 


Draussen ist immer das Wetter / Lá fora está sempre o clima


Apr 1 - 12, 2017
my crisis is relatively universal/sartorial issues/discrepancy between the frank and the open/ancillary, secondary material/gesten der wiederaneignung und des vernähens/history erased via the substitution of an identical object/subtle manoevrings/once you've accepted total obscurity you may as well do what you want/information constantly expands/isn't sincerity the denial of complexity/tricky ethics/healthy discrepancy/tägliche unklarheiten/mein ungenügen hat mich der kargen lyrik des zitierens überantwortet/draussen ist immer das wetter.
Lukas Müller 


Biblioteca Drácula


Feb 18 - Mar 19, 2017
The past century of interstellar dust has brought us from first ignoring it to finding that it plays an important role in the evolution of galaxies. Current observational results in our galaxy provide a complex physical and chemical evolutionary picture of interstellar dust starting with the formation of small refractory particles in stellar atmospheres to their modification in diffuse and molecular clouds and ultimately to their contribution to star forming regions. Observations of the properties of dust in very young galaxies will be an important probe of the rates of star formation in terms of the production and destruction of dust grains. Future observations of dust at high spectral and spatial resolution will provide detailed information on processes in collapsing clouds up to star formation. Space missions to comets in the next century will first study them in situ but ultimately will bring back pristine nucleus material which will contain the end product of the collapsing protosolar molecular cloud at the time of planet formation. If one of the current theories of the origin of life from comets is correct, laboratory studies of comet dust grains immersed in water may give direct indications of prebiotic chemical evolution.
Peter Liechti 


Todos Filmes / All films


Jan 28 - 29, 2017
Panorama Boa Vista is pleased to announce a full retrospective of filmmaker Peter Liechti (1951-2014). All films will be screened in original version with English subtitles. Scroll down for full programm and screening hours.
It's true, I tend to digress. I always have, already when I was at school. You can view that negatively, and call it a lack of concentration. Or positively, and see it as a strength that an associative process begins as soon as something touches me. Obviously, I need a clear structure for my film work, a line that leads me from A to B. That has to be clearly set out, as well because it allows me to improvise. The way it works in music. I like to think in musical structures in my film work. And I'd like to preserve the ability not always to know in advance what I'm going to do, to stay curious and a seeker in what I do. At the risk of things going totally wrong or taking a completely different direction from what I expected. If I can preserve that, I'm satisfied as an artist. 
–Peter Liechti in conversation with Constantin Wulff, November 2004
André Sousa 


Cópias da Noite


Nov 6 - Dec 4, 2016
Clima: brisa maritima, algumas nuvens 
O trafego adventura-se no cruzamento.
Pessoas e nuvens movem-se sem quebrar o silêncio.
A atmosfera é calma.
Um aroma a café mistura-se com o odor amargo do fumo de cigarros.
Um homem (calças pretas, camisa branca) senta-se em uma das cadeiras (vermelha) da esplanada. Uma mulher (sapatilhas brancas, camisola macia) está ao lado dele.
Um Smart estaciona na Rua da Boavista (que se estende desde a parte alta da cidade até ao oceano Atlântico). Duas mulheres baixas atravessam a rua em frente ao carro.
O 202 dirige-se para a Foz.
Três jovens correm pela Rua Barão Forrester e entram na Rua de Cedofeita (que corre atė ao centro).
Joseph J. Forrester foi o autor de "Essay on Portugal and its Capabilities" (1859).
Um BWM desportivo (cor de prata) vira para a Rua da Boavista.
Um Renault Kangoo entrega encomendas à Ourivesaria £ibra.
Um Alfa Romeo e um motociclo KLM param no semáforo da Rua da Boavista.
O 502 desce a rua até Leça da Palmeira.
Um Renault Mégane pára na Rua Barão Forrester.
Um homem velho entra na pastelaria Universal.
Um homem com uma câmera (no peito) caminha pela Rua Boavista. Um saco plástico verde colocado dentro de um saco de FNAC baloiça-se na sua mão.
Como em Saint-Sulpice, a maioria das pessoas traz, pelo menos uma mão, ocupada: elas seguram um saco, uma pasta, um guarda-chuva, uma trela com um cão, uma mão de criança.
Uma mulher jovem passeia de bicicleta pela calçada da Rua da Boavista. Duas mulheres mais velhas e um homem com um carrinho de mão, acompanham-na.
Um homem novo (figura alta) fala para um iPhone.
Uma mulher bem-vestida (sobretudo azul) acena a um táxi.
(T-shirts de riscas, calças amarelas, sapatos castanhos e brancos, carteira com franjas, casaco de cera, batom vermelho, cabelos castanhos encaracolados, pulseira lilàs saltam ao olho)
Para além das vitrines de lojas no piso térreo, a maioria das janelas são cobertas por cortinas ou persianas.
<som de uma sirene>
Um homem (calça preta, camisa castanho amarelada pálida) entra na cafeteria.
Hilary fala sobre o debate presidencial na televisão (ecran plano).
Tempo: 15:23h
Corro para o balcão.
Há um novo espaço de exposições proximo.
Weather: sea breeze, clouds
Traffic braves the crossroad. 
People and clouds move without shattering the silence. 
The atmosphere is quiet.
The scent of freshly brewed coffee blends with the bitter smoke of cigarettes. 
A man (black trousers, white shirt) sits on a red wireframe chair. A woman (white sneakers, fluffy sweater) stands next to him outside a shop.
A Smart parks in Rua Boavista (that stretches from the upper town to the Atlantic Ocean). Two short women cross the street in front of the car. 
Bus 202 heads down the street to Foz. 
Three young women rush down Rua Baron Forrester Street and turn into Rua Cedofeita. Rua Cedofeita leads towards the city centre. 
Joseph J. Forrester was the author of  "Essay on Portugal and its Capabilities" (1859). 
A silver colored sports BWM turns onto Rua Boavista.
A Renault Kangoo delivers parcels to Ourivesaria £ibra.
An Alfa Romeo and a KLM motorbike stop at the traffic light.
Bus 502 heads down the street to Leça da Palmeira. 
A Renault Mégane stops next to a couple on Baron Forrester´s crosswalk.
An old man enters Universal pastry.
 A man with a camera (laying on his chest) walks down Rua Boavista. A green plastic bag placed inside a FNAC bag in his hand.
As in Saint-Sulpice, most people are using at least one hand here: they're holding a bag, a briefcase, an umbrella, a leash with a dog, a child´s hand.
A Lady on a bicycle rides down the sidewalk of Rua Boavista. Two women and a man with a trolley follow up.
A Young man (tall figure) speaks on an iPhone.
A well-dressed woman (blue overcoat) flags down a taxi. 
(Striped t-shirt, yellow trousers, brown shoes, fringed wallet, wax coat, red lipstick, curly brown hair, lila bracelet strikes the eye)
Apart from the shops on the ground floor, most windows are covered by blinds or shutters.
<sound of a siren>
A man (black trousers, pale yellowish-brown shirt) enters the coffee shop.
Hilary talks about the preceding presidential debate on TV (flat screen). 
Time: 15:23h 
I rush to the counter. 
There is a new exhibition space nearby.

–Joana Rafael
@I never read art book fair, Basel
These 'found' double page magazine collages are typical of Sadotti's aesthetic ; they rely on chance encounters, are already 'made' and celebrate the space between. Here emphasising the physical barrier of seperation by removing the two staples from weekend newspaper magazines. By removing the binding it allows the folded double page spreads to visually link up with the image printed opposite, this relationship is normally obscured from view by the intervening pages. Sadotti has talked about the removing of staples as a means to a sort of freedom from order and through this resulting disorder a potential for imaginative narrative appears. He refers to this magazine page series as 'Bastard Hallucination's', in the sense that the unintended narrative implications between the images on the pages are purely coincidental and therefore illegitimate ; imagined not real. There is also a romantic notion that the two images forever physically conjoined like lovers, are once again re-united, able to stare
across the gutter at each other, now that the passion killing opaque paper wall of pages that seperated them has been removed. Like Romeo and Juliet saved from tragedy!
Lake&Only - The Editions - presented by NOTE ON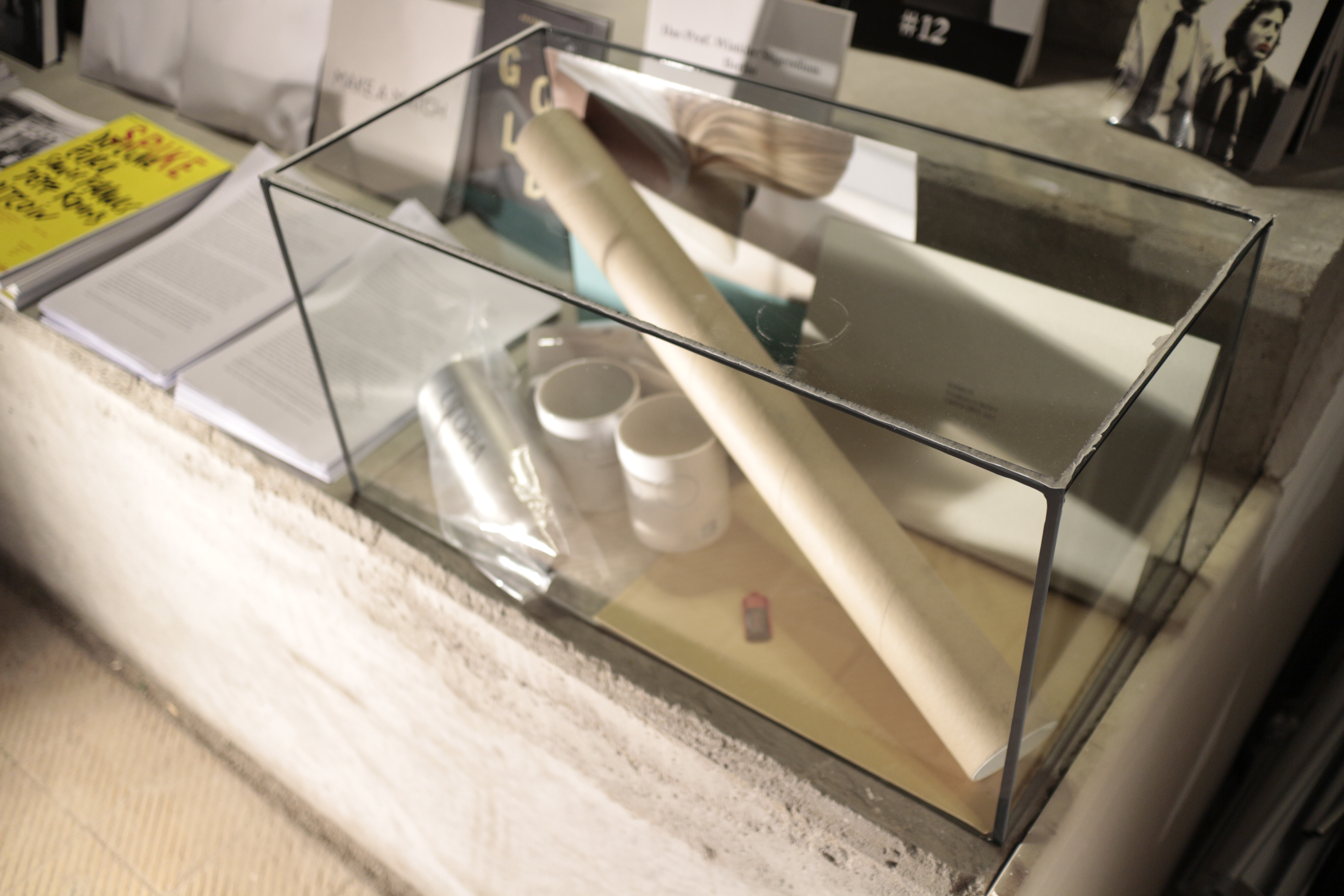 editions by: Bradley Alexander & Anatoly Belov, John Beeson, Sarah Elliot, Othmar Farré, Friedemann Heckel, Jaakko Pallasvuo, Giorgio Sadotti
"I received an envelope from a close friend of mine about a year and half ago that contained two pages filled with faint characters made by a typewriter. The story therein was a dense amalgam of dystopian imagery, complex allegories, and meandering sentences fraught with emotion. The author was John Beeson, my longtime literary collaborator. The two-page story he sent me was fierce and poetic––and unlike anything I'd read of his before. The story's characters aimlessly wander and collude in a nightmarish landscape, where objects transform into sentient life forms and the bloated populace wobbles along, pulsing to an uneven beat. The strength of the piece lies, partly, in its ability to proffer meaning and just as quickly snatch it out of the reader's hands, weaving between truth and disguise with an effortless hand." 
This is the realm of the Shaman.
Y

ou have exhausted every alternative, spent yourself completely, 
t
axed body and mind beyond your former limits.
S
urvival and salvation lie beyond your reach now.
O
nly transcendence to a new existence -- a higher plane of being -- will see you through.
T
he Old You is just a dry husk.
M
etamorphosis is the only grace offered.
Y
ou can only return to your homeland as a New You.
A Portfolio of Drawings displayed on Trees
Sarah Elliott, Ferdinand Gehr, Laure Prouvost, Reto Pulfer, Aaron Ritschard
November 3 - December 2, 2012
Bradley Alexander & Anatoly Belov
Eleanor Eleanor Eleanor Eleanor Eleanor Eleanor ealeanor
January 27 - February 15, 2012
August 27 – September 10, 2011